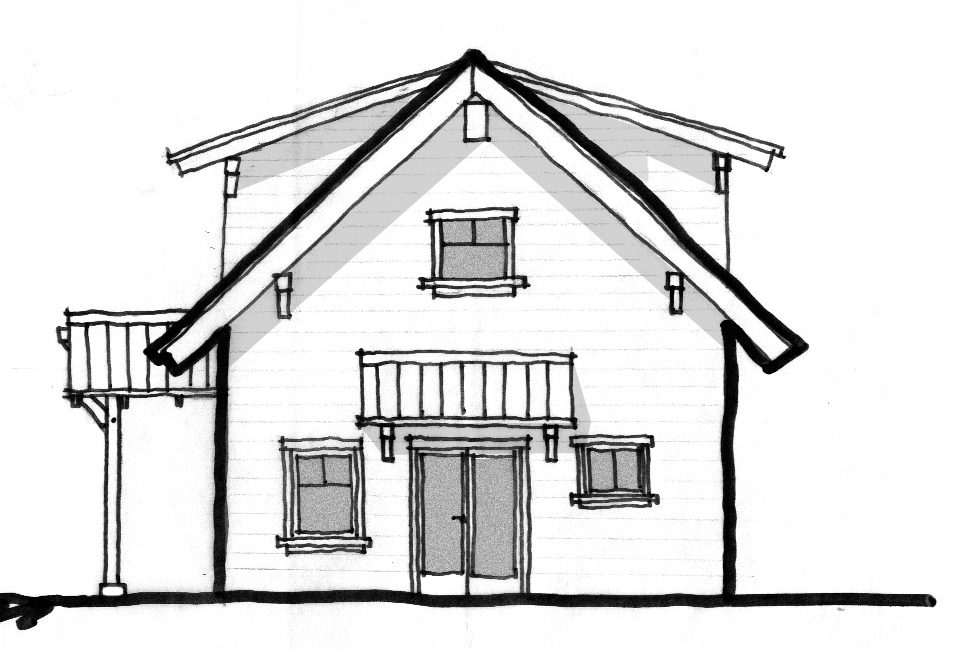 The Ryden family spent their days between the Sunshine Coast in Canada, the Columbia River Gorge and Maui, Hawaii. Their goal was to build a small home and have roots in "The Gorge." Their family was growing, and with three kids "camping" was not going to be reliable for the sanity of the family.
A small, efficient, three bedroom home where the boys could share a room, the daughter could have a room of her own and the parents could have a room of their own was in the cards. A large two car garage was critical for all the recreational toys the family used.
The solution was a 24 foot x 44 foot foot print, complete with everything they wanted, plus a bonus room above the garage!
Status
Complete

Building Info
1300+ s.f., Bedrooms: 3, Bathrooms: 1, Garage: 2 car
Lot Size
One Acre
Location
Underwood, Washington