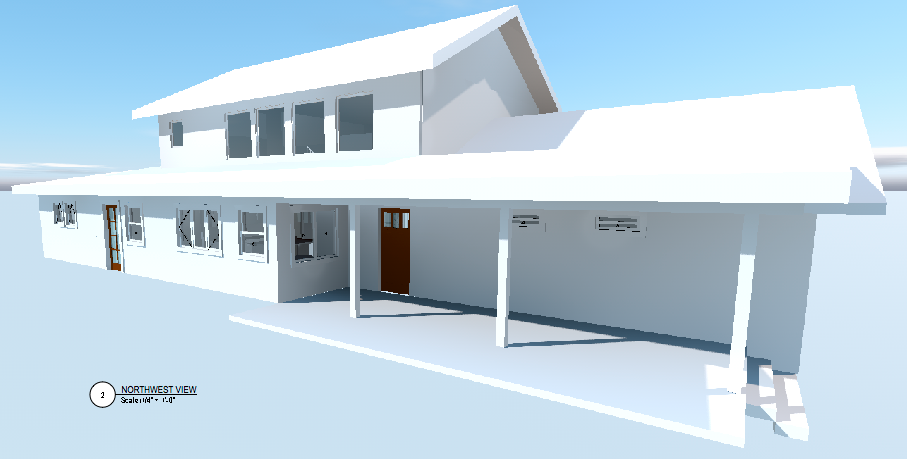 Adam and Susi were interested in adding onto their Trout Lake home with the addition of a primary bedroom with an en-suite bathroom, an enlarged kitchen, mudroom, expanded garage and conversion of a bedroom into a small office/library. Originally another designer had a massive remodel in-mind that would have been too expensive and too disruptive, preventing them from using their home during the remodel.
The more moderate design approach we came up with limited the overall scope of the remodel but met their desires at a substantial cost savings over the original scope of work. The design is an addition to the foot print to the south and west, allowing for the majority of the home to be used while the addition is underway.
The scope of the project also included a detached garage/shop with an upstairs office area for Adam's business. The siting of the garage and the design of the loft allows for a great view of Mt. Adams from the loft's shed dormer windows.