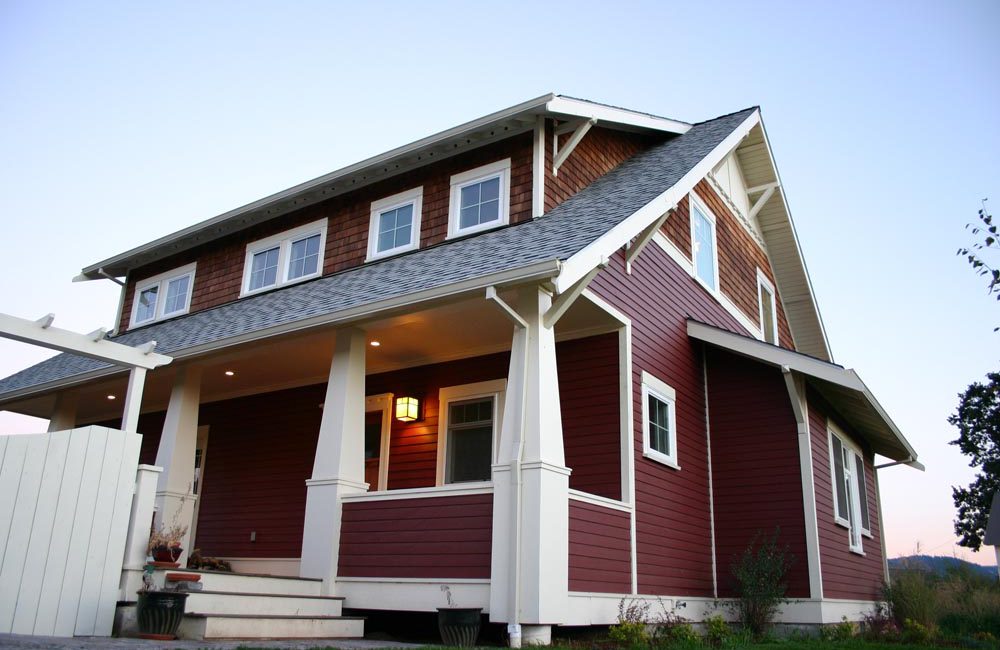 Winebarger Neo Craftsman
This custom Neo Craftsman home was designed and completed in 2005 by local residential designer Tyler Barnes. The term "Neo Craftsman" was coined by Barnes and captures the spirit of the Craftsman era with true attention to period details like massive tapered columns, deep eaves, structural knee braces, sculpted barge rafters, covered porches, and a variety of other subtle details you will discover on your own.
The "neo" part of the term encompasses a modern approach to space planning, materials and functions. You'll find a modern kitchen with stainless steel appliances, an open plan that yields to interaction between otherwise formal spaces, appropriate amounts of natural wood details with any airy adaption to trim and a tasteful color palette.
Status
Complete.
Building Info
Home: 2100+ s.f., Bedrooms: 3, Bathrooms: 2.5, Laundry: 1, Office: 1 , Covered Porches: 500+ s.f., Decks: 500+ s.f., Garage: 528 s.f. detached 2 car w/ 195 s.f. bonus room
Lot Size
half-acre
Location
White Salmon, Washington